Divine Saria is the best :)
I'm a unicorn.: Tumblr and Breakdancing →
carterxd: When I see someone do a baby freeze or six step and they call themselves a legit bboy/girl, I get a little angry because there are people who dedicate their lives to this type of dance. They have to compete to earn some money so they can eat. Others dance because it is an undying…
Listen
I'm an overthinker .
katieph4m: I hate it. I make a big deal out of the most simplest things. Create problems within my own head. Get all worked up over nothing. I wish I could just stop overthinking things, its only making things worse than it actually is. I need to learn how to stop overthinking the littlest things. Too bad I can't help it.
You're such a fail. LOL :)
jchanchaleune: OMG ITS YOU LOL. Happy 1 year. :)
You're such a fail. LOL :)
Reblog > Go to your tumblr > Click in the house >...
ov3rdressedandunderage: ov3rdressedandunderage: OMG, I FUCKING LOVE THIS GAME!! I'VE PLAYED ALL OF THE ROOMS — AND YES, I WAS ABLE TO LEAVE ALL OF THEM. SDFKSDKFLÇSDFLKÇ JUST PLAY IT, GUISE, IT'S AWESOME. Excuse me while I'm playing it all over again. Anyone wanna play it with me? HAHAHA HOLY FSKDJLAKJDFSAFKEWAFIJ I've been playing for HOURS!!!!
"She's better than the girl of my dreams, she's real."
– 500 Days of Summer
Hello, everyone. :)
Back from youthleader!
it's been an awesome week, without a doubt.
thehappyunfortunate: Pocket Full of Dreams - The...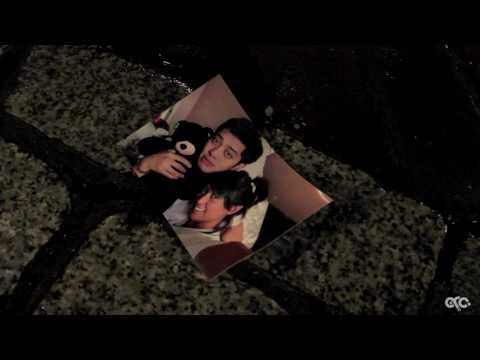 Looks aren't everything, but they definitely are...
I listen to mainstream hip-hop, but I'll always...
God grant me serenity to accept the things I can...
Fuck airplanes.
ayemonica: ikuyaz: papafuhresh: Can we pretend that goldfish in the fishbowl are like fairy godparents I could really use a wish right now.
08072010)
Finally got my laptop back! Now im off to Gimli for today and tomorrow. Wish me luck, more posts soon. ;)
kaj0n: If you want what you've never had, you have to do what you've never done.
Call it jealousy but I'm scared of competition.
raymon-osis: (via -kickbhuttartistx)
If it isn't broken, don't try fixing it.
staff: A faulty network switch is causing severe performance issues this morning. We're working with our datacenter to get it replaced as quickly as possible. We're incredibly sorry for the trouble, and appreciate your patience.
Joseph, Dean and Andrew are the best people in the...
buuui: (via peachlovespenguins) 
I'm easily jealous and over protective.
jchanchaleune: (via -simplicityy) Better be over your child.
HAPPY BIRTHDAY MOMMY! ♥
buuui: thanks for everything and I hope you have a wonderful birthday :D love you loads. HAPPY BIRTHDAY CO! <3
Don't swallow your pride. Spit it out.
(via markiedotmp3)